INKSPELL – Case Study of the Week (Best B-2-B Marketing Campaign)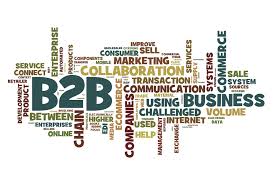 Best
 B-2-B Marketing Campaign 2018
News18 Network Leadership Campaign
  The Campaign
Over the past 2 years, all their iconic brands such as CNN-IBN, IBN7, IBN-Lokmat and ETV News Network have consolidated its brand identity under the News18 umbrella and have become part of News18 Network.
News18 Network is now No.1 in India with a massive viewership of 66.9* crore viewers and a strength of 2 national and 14 regional channels across 15 languages.
In order to assert leadership of News18 Network in the large growing and highly competitive segment of television news and create awareness about the strength of the News18 Network in terms of its presence across the length and breadth of India with 2 national channels and 14 regional channels, they came up with a Leadership Campaign.
Target Audience: Media buyers and advertisers, influencers and thought leaders.
The Idea
With leadership claims becoming very common, it was important to break the clutter and claim leadership in a unique way. 
18 is the unique identifier of all their brands, the communication was designed with "18".
18=1, the incongruent mathematical equation, was used to create inquisitiveness and thus buying attention.
18=1 also showcased the leadership claim of the network.
Their target audience was clear- Media buyers, advertisers, influencers and thought leaders. The mediums used were strategically identified to ensure impactful targeting with minor leakage.
TV-With in-depth reports and exclusive interviews, Storyboard a show on CNBC-TV18, is a must for everybody passionate about brands, essentially our target audience. In addition to this, the campaign promo also aired on CNBC-TV18, CNBC-Awaaz and CNBC Bazaar
Print- 2 island front page Ads were taken in Economic Times since it is widely read by their target audiences – media planners, influencers and 1 Half page Ad was taken in Hindustan Times specifically because it has a readership of society influencers
Trade Branding- 30 days campaign across 60+ media agencies, more than 90% of the total inventory was taken with the objective to hammer the campaign message in the minds of media planners.
Agency Activations 1-Quiz Contest- Objective was that participants should apply this new equation, 18=1 in their real life. The only trick to win was to remember that 18 is the new 1, for example – 18+20 is not 38 but 19. Achieved more than 30% participation rate with 7000+ participants across 30 agencies
Agency Activation 2-Wheel of Fortune: Participants who were able to land the wheel of fortune on the new equation 18=1 and not on the old equation 1=1 were declared winners.900+ participants across 30 agencies.
Merchandise for Trade- Merchandise was given to key media planners and buyers to create a higher recall value of a campaign. Premium packaging quality was ensured, a two-layered approach was adopted with 18=1 teaser outside and the main campaign communication inside
Print Ad in Trade Magazine-Front page innovation in Impact Magazine – one of the most circulated trade magazines of media industry, also widely read by their target audience was taken in the form of a French cover and false cover.
Branding to energise the Sales team- They organized several engagement activities like-T-shirt Caption Contest, 18=1 Quiz Contest Mailer and a wheel of Fortune Activity.
Airport Branding- Since Mumbai Airport Terminal 2 is one of the prime places which caters to influencers and decision-makers the idea was to reach out to them directly. 38 digi pods were taken in the prime passage for 6 days.
Trade-PR: As a media brand, it has always been extremely difficult to get other media to write about them However, their plan was simple target the business press to create a buzz in the trade media and push for online coverage in order to up our SOV and thereby the recall/engagement for the brand.
 The Result

 
1.34 Lacs increase in FCT after the campaign
56% increase in the client count
To view the campaign video: https://we.tl/BOlo5pro9i
If you, too, have executed exemplary campaigns in the last  year, go ahead and submit your nominations for the our Industry Awards. Visit our Events section for details on our upcoming Awards and Conferences.
https://www.inkspell.co.in/events/
Let's Connect!
#B2BMarketingcampaign #mediaspecificawards #news18 #networkleadershipcampaign #mCubeawards #inkspell