Content champions of the Indian creative industry to be honored at the India Content Leadership Awards 2019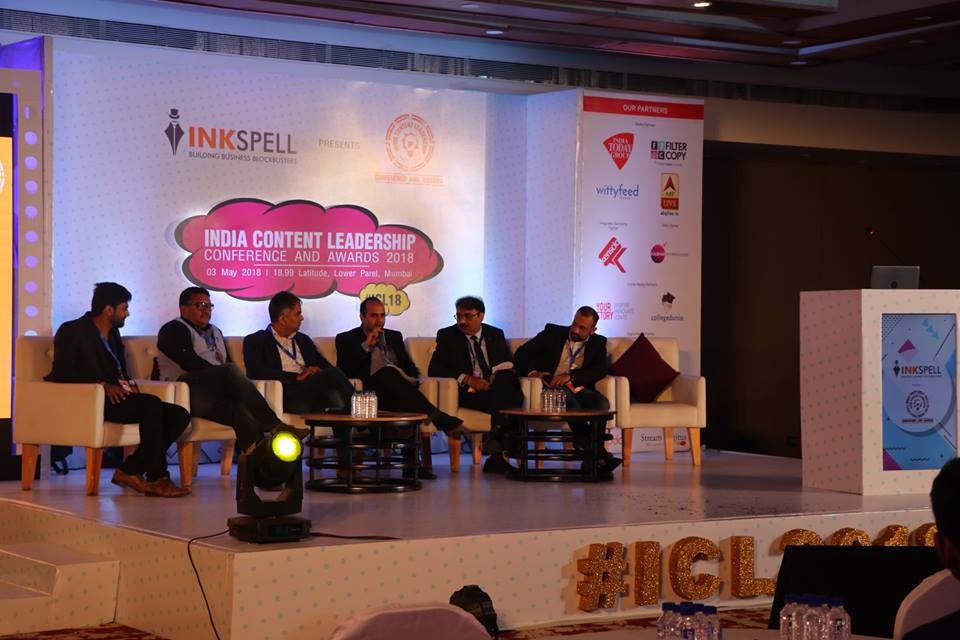 India Content Leadership or ICL is the premier forum that acknowledges exemplary work done by enterprises, media agencies and publishers in the domain of content development while discussing critical aspects of the booming content industry.
The 'Content' revolution has completely rejigged the entire business ecosystem. We are in an era that is defined by continuous war for marketplace eminence through impactful content. India Content Leadership (ICL) is a unique programme which aims to reward and revere the masterminds who have leveraged the power of content along with their media awareness to create engaging, and often, unforgettable stories and moments for their readers, viewers, audience, etc. ICL brings forth the leaders of the modern age who have exemplified innovation and creativity in areas of content development, marketing, publishing, delivery, etc. in different media formats and platforms.The broad categories
under which awards will be given away are:
 Content as a Product (TV Shows, Web Shows (OTT), Social Platforms, Print, Audio)
 Content as a Service (Content Marketing)
 Content as an Enabler (Website, Blog, App)
 Overall Content Excellence (Entity/Individual Awards)
The growing power of content is being leveraged across industries and sectors; much of this can be attributed to the proliferation of new-age media and content formats. Content has indeed become the most influential tool when it comes to achieving desired results from the target audience. Capitalizing on this trend, advertisers and agencies are extensively utilizing their creative prowess to develop engaging content that is often customized to suit different media platforms. The increasing demand of original
content is definitely a good sign not only for the media industry but also the overall economy of the country as it creates numerous jobs and opportunities for talented individuals.

The India Content Leadership conference is a forum which hosts an eclectic mix of veteran industry professionals along with young and dynamic content creators who have redefined the way content is consumed across different media channels. These eminent leaders hailing from diverse professional backgrounds come together to talk about and discuss the best practices and the future of content.These discussions shall happen in several formats including keynote addresses, panel sessions, fireside chats, etc.
"I was part of the Jury last year as well and it is very seldom that you get to see a plethora of nominations all of which are almost at par in terms of merit. However, the exhaustive procedure that was followed for the evaluations assures you of right judgment and results. These factors speak volumes about the quality of the event, and sets high expectations for the show. I am really excited to be part of this initiative again and look forward to meeting the content leaders of the nation," exclaimed Rituraj Bidwai, Head of Brand at Mahindra Susten.
Inkspell Media has partnered with eminent publications and MarTech enterprises for this event including Eleenbiz, India Today Group, Kenscio, Roaring Wolf Media, MintShint and ED Times to name a few.

Nominations for the awards are open until 13 September 2019. Visit: www.indiacontentleadership.com