Best Online Commercial 2018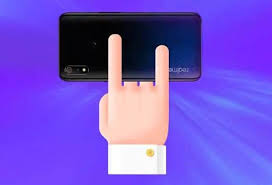 Best Online Commercial 2018
Realme 2 – Cut the Drama
The Campaign
Realme wanted to drive awareness around its new Realme 2 smartphone during its first sale phase while highlighting its 4230 mAh Big Battery under the 10K price segment. The brand's primary objective was to bring forward and address the battery problems faced by people in their daily lives while conveying the benefits of Realme 2's bigger battery through the medium of relatable online commercials.
The Idea 
People spend increased amounts of time on smartphones and often these smartphones run out of a charge, sometimes when they're need the most. From taking selfies, finding directions and playing games, smartphone can be a person's lifeline, so to keep it constantly charged is not a choice but a necessity. The brand addressed drama faced by people in their daily lives due to low phone battery and asked them to "Cut the Drama" from their life with Realme 2's 4230mAh big battery.
The Execution

The brand intended a humorous way to communicate the key differentiating benefits of its big 4230 mAh battery at such a price segment.  For this, we created three different videos that were personalized and relevant to most users, which gave them a relevant and compelling reason to buy Realme 2.
The Result 
Through personalization and relevancy, Realme was able to convey its message and provide a strong case for why users should switch to the Realme 2, and helped increase the brand's engagement. The campaign received thousands of entries and managed to garner approximately 8 MN views. The campaign also helped increase purchases for Realme 2 , with over 3.7 MN units in first two sales, largely due to the relevant nature of the videos, which effectively correlated with the users and their daily battery problems.
To view the campaign video:  https://www.youtube.com/watch?v=ZFV-sju3UEk&list=PL4x7Of-X4Xhi_vC16hqka27e4M1zS_I3M
If you, too, have executed exemplary campaigns in the last year, go ahead and submit your nominations for the Industry Awards. Visit our Events section for details on our upcoming Awards and Conferences.
https://www.inkspell.co.in/events/
Let's Connect!