Best Content in an ATL Campaign by/for Financial Services/Banking Enterprise 2018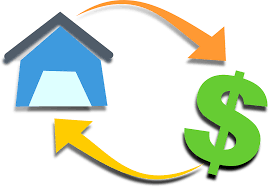 Best Content in an ATL Campaign by/for Financial Services/Banking Enterprise 2018
Edelweiss SME Loans Campaign
The Campaign
Edelweiss wanted to increase SME Loan portfolio by 30% with all other factors remaining the same interest rates, customer journey with media weights that were less than 10% of category during the campaign burst. Through this campaign they wanted to establish Edelweiss as the preferred partner when the SMEs look for loans. Edelweiss wanted to own the SME loans space. SMEs face issues while at work and while setting up their business. Based on this insight, the campaign tried to portray a slice of SMEs life and their grit and determination. The campaign intended to salute and celebrate the spirit of entrepreneurship.
The Idea
First, the campaign thoughts were put together. Then an industry analysis for competition mapping was performed. Then a qualitative in-depth research was conducted which brought to light a key insight that SMEs, MSMEs, business owners or Entrepreneurs all have few attributes in common – their self-confidence, pride, high internal locus of control, their grit, attitude and never-say-die mind set. This provided basis for different themes for the campaign design. They at Edelweiss are best suited to understand the attitudinal and aspirational attributes of SMEs, considering their very own journey has been rooted in being an entrepreneur. They understand that what we are today, is what most SMEs aspire to be.
The Execution
A 360-degree integrated campaign was executed in two phases-
Phase I: They displayed quote's conceptualised from the insights derived from an in-depth research on SMEs. Quotes like Limited nahi, meri company Unlimited haiï, MBA nahi, Ambition ki degree haiï which reflect their attitude, high locus of control and desire to succeed were displayed on outdoors along with the BeUnlimited hashtag.
Phase II: TVC's starring Irfan Khan as the protagonist showcasing him in slice of life situations from an SMEs life and outdoors formed part of the second phase. Irfan Khan's career portrays the hurdles faced by him before attaining stardom and connects him better with a wide demography. It depicts the resilient winning spirit of the successful entrepreneurs across our country.
The Result 
Phase I Impact:  Outdoor: 300+ Sites Bus Shelters, Kiosk, Metro Pillars & Kiosk IMPACT 45 Markets 78,00,000 Reach TVC: 27+ Channels 4600+Spots 35 Days Pan India 98,46,000 Reach
Phase II Impact: Outdoor: 50+ Sites Bus Shelters, Kiosk, Metro Pillars & Kiosk 10 Days 6 Markets 35,00,000 Reach Digital: 2,41,20,928 Impressions, 25,59,112 Views, 1,41,813 Clicks
Edelweiss Digital Short Film: 4,02,002 Reach, 2,93,339 Views, 4,91,059 Impressions Cinema: 260+ Theatres, 16 Cities, 45,82,000 Reach Radio: 4300+ Spots, 8 Cities, 21 Days, 37,72,000 Reach
Integration-Business: Business Hero of the Week, RJ Interaction, Unlimited Stories PR: 12mn Impression Coverage in Brand Equity, Campaign India, Exchange 4 media, Afaqs, Adgully
Overall Impact on SME Business: Leads from Overall Campaign increase by more than 31000+ Average Run Rate from Monthly Disbursement increase from 2%-38%, a 1800% growth Total Visitors increase from 1,585 (Nov 16) to 13,893 (Nov 17), a growth of 776% New Visitors increase from 1090 (Nov 16) to 10919 (Nov 17), a 900% growth SME and Business Loan Book Size rose from 2138 Cr (Mar 17) to 3189 Cr (Dec 17), up by 49%.
To view the campaign video: https://www.youtube.com/watch?v=JIkDVgmtidY
                                                      : https://www.youtube.com/watch?v=yK38kIWLpP4
If you, too, have executed exemplary campaigns in the last year, go ahead and submit your nominations for the Industry Awards. Visit our Events section for details on our upcoming Awards and Conferences.
https://www.inkspell.co.in/events/
Let's Connect!