Best Video-on-Demand\OTT Platform of the Year 2019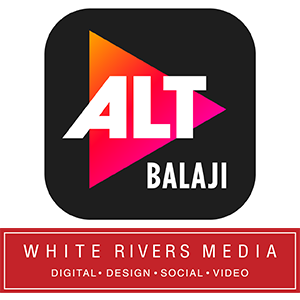 Best Video-on-Demand\OTT Platform of the Year 2019
ALTBalaji
About the Campaign
ALTBalaji is India's home-grown OTT platform, which has been acknowledged for continuously introducing engaging content in a variety of formats & styles to captivate its audiences. Since its inception in 2017, it has been creating and curating content, which is region-specific and offers equal representation for the rural & urban population of the country. Time and again, the offerings on ALTBalaji have set benchmarks to deliver innovative content across genres.
The Idea
ALTBalaji is recognized for bringing forth clutter-breaking and distinct content with each of its web series. The library of shows is inclusive of shows that discuss granular societal concerns as prevalent in the Indian society, with the most entertaining narrative around them.
The Execution
In their most recent ventures, the first noteworthy mention goes to the action-suspense drama – 'Apharan,' which was widely appreciated and received an IMDB rating of 9.2/10. It also became one of the series to receive highest achievement rates with an average viewing time spent of 77 minutes (193) on the platform.
In the year 2018, 'Broken but Beautiful', 'Hum- I'm because of us', 'The Great Indian Dysfunctional Family' (TGIDF), 'Home… it's a feeling' and 'Puncch Beat' along with 'Apharan' proved to be the most binged-watched shows on the platform.
'Broken But Beautiful' is another original on the channel that opened to an overwhelming response and received a rating of 8.8/10 on IMDB. These shows struck the right chords for their coming of age concepts.
Shows like Karrle Tu Bhi Mohabbat and Kehne Ko Humsafar Hain, which also account for being one of internet's favourite, have successfully built a legacy that continues with each season. Along with these genres, ALTBalaji has produced– a youth-oriented drama
The platform has lauded worldwide for its critically acclaimed shows like 'The Test Case', 'Bose: Dead or Alive', and 'Haq Se'.
The Result
The platform bagged the Premier Web Channel award at the Indian Television Academy Awards 2018, where the leads of its critically acclaimed show 'Home' were also honoured for their performances. The accolades speak volumes about the digital platform's varied offerings and the responses it has been receiving from the audience across demographics. For the year 2018, ALTBalaji was ranked No.3 in the list of Top Video Streaming Apps by Consumer Spend (Subscription) (Source: App Annie State of Mobile Report 2019). Today, the subscriber base on the digital platform stands at 13.1M+ with a monthly active user base of 4.6M+, highlighting the OTT brand's top position in the domain.
To watch the campaign video:  https://www.youtube.com/watch?v=LTkIJzrz7yg
                                                               https://www.youtube.com/watch?v=L_A4e91IgfM
                                                               https://www.youtube.com/watch?v=BK8FwRNtJHQ
If you, too, have executed exemplary campaigns in the last year, go ahead and submit your nominations for the Industry Awards. Visit our Events section for details on our upcoming Awards and Conferences.
https://www.inkspell.co.in/events/
Let's Connect!
[email protected] | 7863851515