Best Video Content in a Social Media Marketing Campaign 2019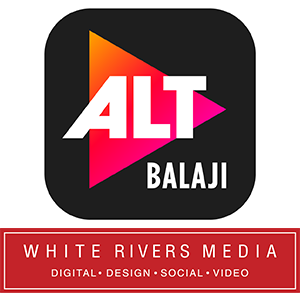 Best Video Content in a Social Media Marketing Campaign 2019
The Campaign
An 80-day influencer-driven campaign for one of 2018's top trending web series 'Home… it's a feeling' based on one of the most shocking yet true events in India. What started as a video full of emotional memories, swiftly gained traction across social media platforms and escalated into a nation-wide initiative with participation from over 100+ social figures and celebrities including the respectable Smriti Irani, Ekta Ravi Kapoor, and Jeetendra Kapoor to name a few.
The Idea
Their web series revolved around the symbolic significance of home, as perceived by people beyond a concrete structure of walls and a roof. They took this thought forward and realized the opportunity to connect with billions of people on the internet.
They decided to leverage focal points of maximum relatability for their audiences to connect and identify with.
But they first needed someone, who was a living example of 'times change but memories do not'. Thus, they came up with the idea to put forth an emotionally laden story from Jeetendra Kapoor himself and bring the conversation back to their show.
The Execution
They kick-started the campaign with a special message from Jeetendra Kapoor, where the audiences saw a heart-warming video of him reminiscing over the old memories of his first home. Then they triggered their core communication from Ekta Ravi Kapoor's official handle, seeding the thought that home is beyond four walls and a roof! They then asked their audiences to come forward with their own definitions of 'home'.
The internet was quick to follow, and within hours #MyHome was trending across social platforms. For days to follow, they engaged with thousands of stories online and went ahead to establish the premise of a show in a manner that India had never seen before.
The Result
Over the 80 days of this influencer-driven campaign, they were able to achieve 5M+ views organically for videos posted on their social media handles alone! The campaign garnered digital PR across the nation worth millions despite zero investment. Some of the noteworthy names were The Statesman, HT Entertainment, Pinkvilla, Navyodaya Times, BoxOffice India, Glamsham.com, and koimoi.com.  Beyond the quantifiable achievements, the campaign managed to establish a human connect with millions of people on internet.  
The campaign was inclusive of video content created & shared by 100+ social influencers and thousands of netizens sharing their own versions of what home meant to each one of them. One of the most remarkable feats of this campaign was that it went viral across a diverse set of demographics and audience types, and the content generators spanned from the then cabinet minister Mrs. Smriti Irani to an everyday user on the internet.
To watch the campaign video:
https://www.facebook.com/ALTBalaji/videos/2155344201407906/?v=2155344201407906
https://www.facebook.com/ALTBalaji/videos/2049692305041824/?v=2049692305041824
https://www.facebook.com/ALTBalaji/videos/1926416654322296/?v=1926416654322296
https://www.youtube.com/watch?v=gs8MMhWkPo4
If you, too, have executed exemplary campaigns in the last year, go ahead and submit your nominations for the Industry Awards. Visit our Events section for details on our upcoming Awards and Conferences.
https://www.inkspell.co.in/events/
Let's Connect!
[email protected] | 7863851515