Best Video Content in a Digital Campaign by/for a Tours and Travel enterprise 2019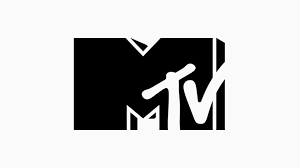 Best Video Content in a Digital Campaign by/for a Tours and Travel enterprise 2019
MTV Airbnb SaifKareena Campaign
The Campaign
Airbnb as a concept has always advocated the idea of finding a home, even when you are travelling to a strange country or place.
The whole concept of "Live there" arises from the fact, that wanderlust and travel lovers should not be restricted into the confinement of hotel rooms and their formal services, rather they deserve to feel at home even though they are in a strange country with a strange language.
With this campaign MTV and Airbnb came together, to capture the travel journey, as organically as possible for a couple who are inspirational, sensational and still stand for love and togetherness. And Who better would define all these qualities, than our Bollywood's royal couple, Saif Ali Khan and Kareena Kapoor. 
The Idea
MTV and Airbnb partnered with Saif and Kareena to narrate their travelogue from Mumbai to Windsor London.
The idea here was to capture the couple in their absolute non-glamorous state of being. Making them extremely palpable for the target Audience.
The Campaign was divided into to two phases,
The pre-phase and the Travel phase.
The Pre-phase, showcased Saif and Kareena in their house, planning a holiday trip, just the two of them hoping to get some alone time. The objective of the pre-phase was along with, narrating the prologue of their journey, to educate the audience about technicality of the app.
While the travel phase narrated a simple yet inspiring story of the couple enjoying and relishing Windsor, inspiring the audience to take a break from, their hectic life and travel the globe to actually "live there".
The entire campaign created a lot of buzz in the A and B tier cities.
The Execution
The Campaign had two phases
The Pre-Phase- wherein they show Celebrity couple Saif and Kareena, preparing for a holiday like regular people. And inreturn also explained the audience some of the functionality of Airbnb.
Three short ads were made from this phase.
The Travel Phase- They took Saif and Kareena to London, where in they stayed in a beautiful, Airbnb and wandered around the city like two regular people in love and on Holiday.
A beautiful travelogue was made out of this phase. 
The Result
CONTENT
3 promo Videos with Saif Ali Khan and Kareena Kapoor
1 Travelogue with Saif Ali Khan and Kareena Kapoor
METRICS (Across all Platforms)
Total Video Views- 8 Million
Total Reach (Static and Video) – 24 Million
To watch the campaign video: https://youtu.be/NJbEhMv5tyY-
If you, too, have executed exemplary campaigns in the last year, go ahead and submit your nominations for the Industry Awards. Visit our Events section for details on our upcoming Awards and Conferences.
https://www.inkspell.co.in/events/
Let's Connect!
[email protected] | 7863851515