Best Use of Digital Media/Platform in the Insurance Category 2019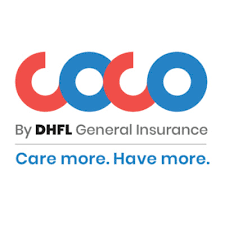 Best Use of Digital Media/Platform in the Insurance Category 2019
#YehCOCOKyaHai
About the Product
COCO by DHFL General Insurance, a new entrant in General insurance segment, took a 'digital first' approach. The brand wanted to generate brand awareness and interest and eventually increase the search volume in the subsequent months.
Video being a popular choice for branding, COCO launched on Facebook and YouTube with 6 video series campaign with a quirky hashtag – #YehCOCOKyaHai. The first video was the introductory teaser, the following 5 videos were to generate curiosity, while the 6th video was big reveal of COCO.
The challenge: All six videos were part of a series of clues, but if someone came in mid-flow, they should still be able to understand the campaign.  However, some viewers may feel they are seeing the same ad again.
About the Innovation
Solution: That's why they kept the first 13 seconds the same, so any new viewer can pop right in and understand the story.
The Execution
They quickly came up with a solution: the first video was promoted fully; the following videos were promoted from the 14th second to avoid 'skip' rate. The final 6th video was promoted in the original form. This ensured high video views and impressions at a lower cost.
FB has a 3 second view, so they negated the audience who viewed a video and that helped in increasing the unique reach. 
Target Audience: For 3rd party motor insurance product, COCO targeted in-market audiences who were interested in motor insurance also who had affinity towards automobile, motorcycle, travelling, specific bike and car models, people who show behavior as commuters and those who consumed content on competitors' website. The ads were targeted PAN India between age group 25-50yrs.
They used Search, GDN, Facebook & Email channels to drive leads
The Result
It is an ongoing campaign, and the brand managed to capture 12000+ leads in just 4 months.

GDN performed the best, generating 7000+ leads.

Facebook being the second-best performing platform generating 3500+ leads.

The combined effort fetched 8.5 crore impressions, 1.8 lac visits and whopping 2000+ conversions.

Impression grew 1.5x since April 2018.

CPL reduced by 36.46% in just 4 months.
COCO by DHFL General Insurance successfully marked their digital footprint and the campaign's success reflected in COCO's brand recognition and recall.
.
To watch the campaign video: https://youtu.be/xTFv2T-S6co
If you, too, have executed exemplary campaigns in the last year, go ahead and submit your nominations for the Industry Awards. Visit our Events section for details on our upcoming Awards and Conferences.
https://www.inkspell.co.in/events/
Let's Connect!
[email protected] | 7863851515