Best Educational Content on Social Platform(s) Campaign 2019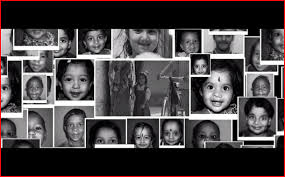 Best Educational Content on Social Platform(s) Campaign 2019
Ek Nayi Muskaan by The Himalaya Drug Company
The Campaign
As a brand, Himalaya Lip Care understands that lips are the conduit to the expression of one's emotions and confidence. Hence, the core objective of the brand is to ensure healthy and nourished lips for all.
With this intent, in 2015, Himalaya Lip Care launched a corrective cleft lip initiative – Muskaan in association with Smile Train India. Smile Train is an international children's charity with a sustainable approach to a single, solvable problem- cleft lip and palate. Cleft lip and palate are a common birth defect that is caused by the improper fusion of facial tissues during fatal development.
One in every 700 children is born with a cleft lip and/or palate globally. In India, it is estimated that over 35,000 children are born with clefts, every year. Many children continue to live with untreated clefts due to challenges of awareness, accessibility and affordability.
The Idea
– In India, an estimated 35,000 children are born with cleft, a common congenital disability that is caused by the improper fusion of facial tissues during fatal development.

– Children with untreated clefts have problems in basic means of living like eating, speaking, and breathing, and are prone to frequent ENT infections.

– The social impact initiative, Ek Nayi Muskaan, was created to spread awareness of the treatment for cleft and palate, while also aiming to support cleft-corrective surgery, a simple 45- minute process.

– Himalaya believes that traditional storytelling with compelling visuals have a better impact and recall
amongst people.

– A digital film called "Ek Nayi Muskaan" was then created to highlight the impact of life-changing cleft surgery.

– This film was launched at an on- ground event by a Bollywood star and Smile Train brand ambassador in Lucknow, Uttar Pradesh.
The Execution
– Keeping in mind the notion that visual treatment is the most impactful, Ek Nayi Muskaan was created.

– The focus of the film was to educate people about cleft-corrective surgery and how a simple 45-minute operation can make a big difference in a child's life.

– The story revolved around Munmun, an 8-year-old girl from Barabanki, Uttar Pradesh, born with a cleft lip. She kept herself in hiding, due to her condition, even in her dreams. The film portrayed the emotions and aspirations of Munmun and how she got her first real smile post-surgery that gave her the promise of a better life.

– The film was launched at an on-ground event by Bollywood star and Smile Train brand ambassador, Ali Fazal and Munmun herself, in Lucknow, Uttar Pradesh.

– It was promoted on YouTube and acrossdigital avenues. A campaign microsite was created to host the digital film and track live c conversations across social media.

– Popular bloggers and influencers like Aanam Chashmawala, Shiv Shakti, Malvika Gupta took to their social channels and joined the awareness campaign among others.

– Traditional media channels like TV, Print, Radio and Outdoor were employed to complement the digital campaign. Further, Himalaya extended its in-house Customer Care service to support queries regarding cleft and identification of patients.
The Result
– This campaign garnered a reach of over 10 million across digital media forums, with over 3.2 million viewers digitally, and over 1 million people engaging with the campaign.
– It achieved a staggering reach of over 7.5 million on Twitter alone, with an impression count of over 27 million.
– The campaign amassed a reach of over 110 million through over 200 press coverage and traditional media drivers – TV, Radio and outdoor.
– The campaign also helped identify 500+ cleft patients in 45 days.
To watch the campaign video:  https://www.youtube.com/watch?v=680YObQxi tA
If you, too, have executed exemplary campaigns in the last year, go ahead and submit your nominations for the Industry Awards. Visit our Events section for details on our upcoming Awards and Conferences.
https://www.inkspell.co.in/events/
Let's Connect!
[email protected] | 7863851515