Best Digital Innovation 2018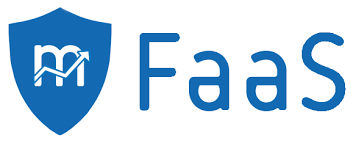 Best Digital Innovation 2018
mFaaS – Mobile Ad Fraud Detection Platform
About the Product
mFaaS is Affle's mobile ad fraud detection and reduction platform which detects, and blocks suspect traffic and invalid installs in real time. It is efficient for both networks and advertisers and allows fraud prevention related optimization in campaigns for better performance and quality user acquisition.
mFaaS utilizes two primary interventions (device and server based) as part of its detection technology. The platform detects and flags potentially fraudulent conversions and transactions on 15+ reason codes, which includes click spamming, conversion hijacking, app version frauds, BOT/simulator activity, and many IP related fraud types.
mFaaS platform offers a robust and scalable solution to one of the primarily challenges of the advertising industry. Their commitment to removing malicious players in the advertisement industry has made significant contributions the growth story of marketers looking to optimize their traffic sources and generate higher returns on their advertisement spends.
About the Innovation
Following are the innovative features of mFaaS Platform:
Real-time blocking of installs & clicks

Deeply sliced visual analytics

Multiple reason codes & their tagging

Top ad fraud types detected (with more being added consistently) include:
Click Fraud – Spamming & Injection

Anonymous Fraud- Bots and Virtual Private Networks

Device Fraud

APK Scams

Geo Bleed

Incent Mixing

MNO/ MNC Mismatch

Bot & VPN Fraud

Hourly Distribution Patterns across parameters

Fraud checks to analyze the patterns of traffic

Device farm & defunct IP pools
Configurable thresholds in real time at offer & offer-publisher level

Blacklister report card & blacklisting functionality

Automated rule based blacklisting of fraud traffic sources & IPs???
The Execution
Challenge – Rising ad-fraud in ecosystem and inability of generic solutions leading to failure in real ROI realization for advertisers.
Solution – mFaaS churns through the traffic data using it's ML based algorithms, analysing patterns of user behaviour on traffic, IP reputations and device attributes. Various fraud detection validators in its core engine filter out anomalies on the basis campaign touchpoints, device types, population density, ecosystem level insights (like in India fraud pubs use APK drops versus in SEA plus MENA region they use Botnets).  Some of the fraud types which get detected by mFaaS are – click spamming, click injections, incent mixing, non-playstore installs, organic hijacking, botnets, simulators, device farms, defunct ip pools, VPN, SDK spoofing, fake users, fake events, etc.
mFaaS's many multivariate optimization levers help you optimize your overall mobile performance and spends giving you options to blacklist or block specific sub-media sources, IPs, etc. on runtime to realise downstream KPIs and hence park more budgets with partners providing higher LTVs not just noise based clutter/ count of installs.
Details:
Details of the tool, they are sharing their demo account access for the same. If someone needs details into the altos, then they need to have an NDA in place for that. Submitting a case study of how they helped one of their many clients.
Case Study
They analysed the traffic of a leading ecommerce player through mFaaS – which facilitates better performance and quality user acquisition. mFaaS was able to detect glaring issues like botnets, incent mixing and organic hijacking on their affiliate traffic. Using mFaaS, the advertiser was able to minimize wastage of marketing spends.
Impact (with reference to the case study) –
·         Reduced fake installs by 33%.
·         Saved 24% of user acquisition budget
·         Increased ROI by 40% indexed
Impact on ecosystem (Business & Customers) – Due to mFaaS, Advertisers were able to save advertising dollars and Consumers were able to have a better ad experience
The Result
Following are the recent achievements of mFaaS platform:
1.    Accredited by Singapore Government, SG:D Accreditation by Infocomm Media Development Authority – IMDA, Government of Singapore, December 2017
2.    mFaaS submitted 7 patents for proprietary algorithms in fraud detection, December 2017
3.    Won Best Big Data Analytics Platform at Indian Digital Awards, by Internet and Mobile Association of India, January 2018
4.    Shortlisted as one of the finalists of Best Analytics Platform category in the App Growth Awards, at App Promotion Summit 2018, Berlin – Results Pending.
To watch the campaign video:  https://www.youtube.com/watch?v=qWrEYIOTeL0
If you, too, have executed exemplary campaigns in the last year, go ahead and submit your nominations for the Industry Awards. Visit our Events section for details on our upcoming Awards and Conferences.
https://www.inkspell.co.in/events/
Let's Connect!
[email protected] | 7863851515