Best Digital Influencer Marketing Campaign 2018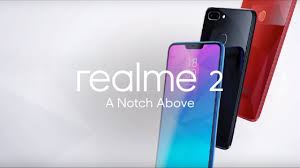 Best Digital Influencer Marketing Campaign 2018
Realme 2 – A Notch Above
The Campaign
The objective was to create a campaign which helps in increasing 'Product Consideration and Affinity'. The research report they received post launch of their first product revealed the key parameters – Screen, Battery and Camera on which the smartphone was purchased or preferred. Taking that as the insight, they built their next campaign. Like they know, there are a few key ingredients for any successful campaign – Great Story, Good Role Models, Brilliant Creative Execution and Amplification.
The Idea
Realme 2 arrived as an equally intriguing product, as it brought some of the hottest trends in the market at a very competitive price – a notch screen, a dual-camera, and a massive battery. So, the campaign also required such influencers which could generate the curiosity among all their digital audience.
The Execution
They reached out to influencers from different walks of life that could really correlate with the three main features. The influencers resonated well with the brand and with the main tagline of the Realme 2 i.e. A Notch Above and this was suitable for the launch campaign as well. Basis specific features of the device, they decided on Radhika Apte for the Notch Screen, Prince Narula for the 4230mAh Big Battery and Nidhi Agerwal for the Dual Camera.
The Result
These videos received twice the VTR as compared to the industry standards and approximately 9 million views on all platforms. Thousands of entries came in with people sharing their own stories of pushing the boundaries, struggles and hardships in life.
To watch the campaign video: https://www.youtube.com/watch?v=RxZupt46Kxw
                                                           https://www.youtube.com/watch?v=xj-mdIKCLN0
                                                           https://www.youtube.com/watch?v=2X8NkQcTQrQ
                                                           https://www.youtube.com/watch?v=tyfzjf0B1LA
                                                           https://www.youtube.com/watch?v=VVFqJAzTFNE
                                                           https://www.youtube.com/watch?v=Y_hfxo9n_HY
If you, too, have executed exemplary campaigns in the last year, go ahead and submit your nominations for the Industry Awards. Visit our Events section for details on our upcoming Awards and Conferences.
https://www.inkspell.co.in/events/
Let's Connect!
[email protected] | 7863851515