Best Digital Advertising Affiliate Network Campaign 2019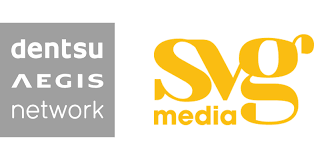 Best Digital Advertising Affiliate Network Campaign 2019
Best Digital Advertising Affiliate Network – SVG Media
The Campaign
SVG Media, a Dentsu Aegis Network company is the Largest Indian Digital Media Company with over 150+ Million Unique Visitors. SVG Media started its India operations in 2006 and is the launch pad for successful digital advertising technology media businesses. SVG Media houses leading Performance, Mobile, Social, Data Targeting Rich Media and Agency businesses such as DGM, Seventynine, Komli and Columbus India. SVG Media represents more than 70% of India's Internet base. It serves as a single platform for all the digital media needs. Currently, SVG Media has presence in India, South East Asia and the Middle East. The group works with almost every online commerce, mobile first and consumer brand in the region; driving reach and performance to them through its products such as Product Listing Ads, Affiliate Marketing, Dynamic Re-Targeting, Video and Native Ads and Social.
In 2017, SVG media was acquired by Dentsu Aegis Network making it one of the largest ad tech deals in the APAC region.
The Idea
.
One of India's largest Digital Media companies

  

 
Revenues run rating 3-4 Mn USD per month

90% of India's Internet Base

500Mn+ Global Reach

150+ Unique User

Close to 300 Employees

25% of Top Google Play Apps

Exclusive Representation tie ups: Outbrain & Airtel DTH 

Leaders in monetization on commerce-oriented actions

Listed as one of the Top 25 Mobile Advertising Partners in the World by Tune.com

Award winning Agency brand – Columbus

Their own proprietary technologies powering their business
They have been present in the market from past 12 years. Through this course of time, they have built their very strong Database. Their Database has approx. 100Million+ GAID, which is more than 50% of total Mobile Internet Audience. This in-house DMP helps to target users and understand the behaviour of the user and target branding and performance campaigns accordingly.
Innovation: They have in-house creative team who exclusively works in delivering interactive ad units. They as a network provide this service as FOC for better optimization and deliveries of the campaign.
Sample links as below:
http://support.seventynine.mobi/durl/classic1/ 
http://support.seventynine.mobi/durl/titan/web/index.html
http://support.seventynine.mobi/durl/classic2/
SVG media has always been ahead in the innovation game because of the strong belief in technology. Currently there is 30 members engineering team, building new products, chatbots, tracking and reporting tools, dashboards.
Also, because of performance marketing being their DNA, they also run an in house 135-seater call centre, delivering new user acquisition or end conversion. SVG is probably the only digital company to do this in India. One of the key solutions deployed at SVG is the unique Tele-Assist model for providing end-to-end performance solutions to Advertisers. This solution is one of its kind in the world where a Digital Agency has brought media and call centre together under one window, and it strives to fix the broken model of dual ownership by removing frictions of the customer journey leading from interest to purchase.
This Tele Assist solution has been very successfully deployed for Max Life, Max Bupa, Canara HSBC OBC Life Insurance and DLF with many more clients in the pipeline.
The Execution
They help to provide 360-degree digital solution to the client.
Key highlights of some campaigns:
Adidas- Appographic parley campaign:
Adidas is working with Parley to avoid plastic enteric into ocean and converting it into top class sportswear. The objective of the campaign was to reach out to people with Runtastic App as each Kilometers ran ads Points for the final cause.
Through their SDK integration, they sent the query and bucket the user only with Runtastic app. Post this bucketing they targeted them with the communication.
Campaign performance: Impressions: 3 Million, CTR: 1.2% (much higher than market standard of 0.8%)
Adidas Snapchat

– FIFA campaign: the concept was to pass the FIFA ball (Telstar) and get maximum passes during FIFA.
Snapchat has approx. 9.4Mn Unique in India, they did one day activity for passing the ball wherein they built the concept of a game wherein ball was entering the screen from one end and passed to the right. Every user was given approx. 10 chances to pass the ball with the header
Campaign Performance: Impressions: 2.7 Million impressions with Approx. 0.95 Million Reach, average play time: 21sec and 78K shares on the social media (Facebook/Instagram or snapchat story).
CPI campaign with KPI

– They are very strong with BFSI(DBS, India bulls, Kotak, HDFC,ICICI) and OTA(online travel agent- Makemytrip, IBIBO, Cleartrip, Oyo rooms, Treebo) as a category with almost all players active on the system.
3.1) Kotak Mahindra: They have been continuously working with Mahindra for past 3 years with hard KPI of OTP generated and 15% ACCOUNT OPEN. On monthly basis they deliver approx. 10k+ OTP
3.2) Cleartrip: They have been working on the account for past 1.5 years with hard KPI of CR: 3 %, they have been achieving this KPI with 3.5% CR
MaxLife Agent Recruitment

– Agent Advisors are an important sales driving touchpoint for Insurance providers. Appointing Insurance Agent Advisors has traditionally been dependent on the Area Development Manager's (ADM) natural markets (contacts within own network)
Create a digital journey for appointing Agent Advisors for Max Life Insurance

Migrate the process from being only offline, to being highly digitally evolved

Introduce smart targeting for better prospecting

Send eligibility checked Agent Advisor prospects to Area Development Managers
Overall Strategy
Assets – Use of various Columbus assets for end to end campaign delivery
Media – For reaching out to target audience




Creatives – For strong communication

Landing Page – For better prospecting and engagement

Call Center – For eligibility check and appointment booking

Technology – For data management, security, chase process and reporting




Lead Management System

Automation
Process – Bringing all pieces together for a seamless process flow
Prospecting

Eligibility Check

Appointment Booking

Handover to ADM
Chase – Hand holding up to last step
Confirmation

Content & Engagement

Instructions

Walk-In Tracking
Campaign Execution
Media & Creatives
Created category targeted creatives for Social & SMS which led to good prospecting
Landing Page
OTP Implemented Landing Page was launched to enable easy sign up while giving out important information to prospects
Call Center
o     
 In-house Call Center with state of the art technology – Prospects were screened on an eligibility criteria list and then scheduled for an office visit with automated confirmation sent out
Technology
o     
Lead Management System with Security & Encryption – Leads were stored in a secure, encrypted location for processing by call center.

Automation of Communication & Reporting – Implemented automation to ensure accurate reporting and tracking, and information being sent out to prospects & advertiser in a timely manner.
Key Results
Digitally Recruited Agents Performed Better – average 33% business login compared to offline recruited agents
Month on month improvement in overall Cost of Acquisition, with 64% reduction over 5 months
Canara HSBC Media + Call Centre
Challenges and objectives
Call center and paid media were treated as two different divisions. This caused a lot of inefficiencies thereby creating friction between the two divisions

Only two digital channels were used to deliver leads without any optimization process

For incremental growth – a real-time connect between the call center and media channels was required

Amalgamation of call center and media to drive efficiency.

Maximize conversions and reduce cost of acquisition across platform

Automate the user journey using technology smarts
Agency Strategy
Integrated approach of media + call center: Call center and media brought under one roof to remove inefficiencies and improve performance

Dynamic creative optimization: Real time creative optimization done at a publisher level to enhance the conversion rates and improve lead quality

Separate landing page: A/B testing done using multiple landing pages in order to optimize lead quality

Real time monitoring of sales funnel

Remarketing strategy deployed for the positive lead disposition
Campaign Execution
Landing page optimization: A/B testing done on different landing pages to monitor performance

Creative Implementation: Unique creative strategy used for each media channel. Separate Landing Pages were made for Different Campaigns

Bringing Tele-Assist together: Columbus integrated media and call center together to remove inefficiencies and create a single funnel for new user acquisition

Dashboards & Reporting: Customized dashboard was used with real time integration. The dashboard gives information about which publisher, creative, subject lines, etc. are working

Supply Categorization: Classification of publishers & creatives on Green, Amber & Red to define next steps. Green being retained for future, yellow being observed for quality and red being stopped immediately. Subject wise tracking of creatives to understand which subject line is working better

Tech Smarts – AI Chatbot was used to generate inquiries from alternate channels which resulted in a higher conversion rate compared to using a landing page
Campaign Innovation
Mystery shopping and surprise checks of contact center were implemented to improve customer engagement

HTML/Text creatives were revised on fortnightly basis

Landing Page was optimized by making it completely quarantined with no external links

The entire flow was automated with feedback coming within a day from the call centre and mapped for optimization.

1st time solution for the client, as feedback in previous campaigns was not happening within a day. The automation to map it to publishers, creatives and other parameters for optimization on real time basis made it even more unique
Results
Conversions from lead to policies sold grew 3x during the span of the campaign

Canara HSBC's return on Ad Spends increased by 400%

Contribution to sales bucket increased from 0 to 50%

Overall COA improved by 60%

Awarded the fastest growing digital Channel by Canara HSBC OBC Life Insurance for 2018
Implementing Chatbot for Max Life

–
Campaign in Brief – Marketing Challenges and Objectives
Performance channels tend to have a capacity constraint
Constant demand to get more user enquiries for feeding Sales channels
Making prospecting more engaging and informative
Overall Strategy
Artificial Intelligence + Seamless Mobile Journey = Better Prospecting
Columbus India combine the power of Artificial Intelligence and growing traction of Mobile to create a seamless journey for better prospecting by creating an AI Chatbot
AI Chatbot helped in:
Seamless Mobile experience

Fully stitched journey from prospecting to quote generation

Faster response to media bursts

Bringing a warmed, informed customer to the funnel

Longer brand interaction, better recall
Campaign Execution
Created communication with Chatbot initiation and lead filling as the call to action

Engaged the prospect all the way up to showing a premium quote at the prospecting level

The process was engaging, interactive and informative
Key Results
Click to Lead ratio was 1.7x better as compared to other channels

Conversion on Chatbot leads was 2x higher as compared to other channels
Driving awareness and engagement for PBL
Describe the campaign in brief – Marketing challenges and objectives
The Premier Badminton League (PBL) is one of the top badminton leagues in the world. Despite being it in its 3rd season PBL was facing low awareness and footfall.
Challenges and Objectives:
Very low awareness about PBL in India

India – Sri Lanka – South Africa cricket tri-series at the same time – likely to take attention away

Increase the Facebook follower base multifold from existing 350K

Drive editorial coverage across various sports publications
To get Indian users to engage with PBL and create impact we deployed RISE framework.
Relevant – To identify the target audience and make the media plan that addresses the TG with maximum precision

Innovative – Identifying innovative solutions to target right set of people and drive engagement for the league

Sharp – To address out TG at the right time, right place with the right message

Engaging – To plan the communication in a manner that would best engage the audience with the league
Campaign Execution
·        Dovetailed media strategy in line with a survey that identified their TG as: 20-45 years old, 60% males and predominantly on mobil
      Various news publications and sports journals like TOI, Sportskeeda, Cricbuzz etc., helped cover the league and reach the identified TG
   Google search campaign used to reach sports enthusiasts through interest and affinity-based targeting

Ran Audience & data targeted campaigns before match days on social media platforms to increase ticket sales
Daily Contests & polls on Facebook & Twitter for entire 3 weeks of the league
Campaign Creativity & Innovation
Influencer marketing used to create buzz on social media. This helped increase Facebook followers very significantly

Geo-targeted SMS campaign (with online ticket sales link) executed during match days. Achieved 53% more footfalls over last year

Matches between Sindhu, Saina & Marin were shown as Clash of Titans and were promoted aggressively. These had the best CTRs and engagement

Used youth centric platforms like Snapchat & Truly Madly to engage with the younger audience

Player driven content used to drive conversations

Best play of the day and Results were promoted on search, social and native platforms – These saw very good engagement rates
State the results of the campaign
197 MN eyeballs reached across platforms

81 MN unique users reached

2.3 MN video views generated for the sport within 4 weeks

671+K additional social media followers generated within 4 weeks, more than 3 folds increase over current levels

53% increase in footfalls and 20% increase in TV viewership

3.4K articles released by various publications. An estimated 100Mn people were reached through editorials with coverage of close to 1MN column centimetres
The Result
Awards Received:
SVG Media:
SVG ranks 3rd in the best advertising partner globally by Tune

SVG ranks 9th in the India Subcontinent/Non-Gaming/Android Volume Ranking by AppsFlyer

SVG ranks 14th in the India Subcontinent/Non-Gaming/Android Power Ranking by AppsFlyer
DGM:
Featured in the ultimate list of Indian advertising networks 2016 by Thalamus
Seventynine:
Featured in the ultimate list of Indian advertising networks 2016 by Thalamus.

Ranked 14th globally and 2nd in India 2015 by TUNE
Komli:
2009 & 2010 Red Herrings Global 100

2010 Dell 'Small Business Excellence Awards'

2009 Business Week 'Top 50 Start Ups'
Columbus India
Best Messaging Campaign (Gold) IAMAI Awards – Measles & Rubella awareness campaign

Best Email Marketing Campaign (Gold) IAMAI Awards – Max Life Insurance

Best Digital Integrated Campaign (Silver) IAMAI Awards – Measles & Rubella awareness campaign

Best PR/ORM (Silver) Digixx Awards – Measles & Rubella vaccines social awareness campaign

Best Direct and Digital Marketing (Silver) Digixx Awards – Max Bupa Health Insurance

Best Programmatic and Performance Marketing (Silver) Digixx Awards – Apollo Munich Health Insurance

Best Email Marketing (Silver) Digixx Awards – Max Life Insurance

Best Integrated Email Marketing (Bronze) Lighthouse Insights Awards – Max Life Insurance

Best Sales/Lead Generation (Bronze) Lighthouse Awards – Max Bupa Health Insurance

Helping to create a Society that works for Everyone (Bronze) Dentsu Innovation Awards- 

Measles and Rubella Vaccines Campaign
Fastest Growing Digital Channel Partner 2018 -19 (Canara HSBC OBC)
If you, too, have executed exemplary campaigns in the last year, go ahead and submit your nominations for the Industry Awards. Visit our Events section for details on our upcoming Awards and Conferences.
https://www.inkspell.co.in/events/
Let's Connect!
[email protected] | 7863851515