Best Content in a Low-Budget Marketing Campaign (Digital) 2018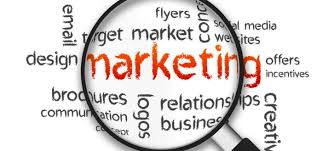 Best Content in a Low-Budget Marketing Campaign (Digital) 2018
The 15-Year Old Halwai On A Global Mission
The Campaign
The Challenge: The hotel industry in India is seeing growth & will continue to do so. However, this also means the competition is increasing by the day. Every year, newer & newer hotels are being added to this competitive list. The sector has never been so cluttered. It is now more challenging to connect, engage & entertain the audience than it was ever before. With numerous brands from various sectors (not only hospitality) competing for attention, attracting attention to a business hotel is a different ball game altogether. Not to mention the limited/zero advertising media spends that a business hotel usually deals with. Facebook's reduced organic reach does not help either.
The Marketing Objectives: The objectives of this campaign are as below:
• Engage & create an emotional connect with at least 250K users by: • Highlighting       two of Marriott's core values, namely "putting people first" and "pursuing excellence" • Inspiring people to pursue their passion (In India, several people are known to take up a secure career over their passion) – This would encourage virility • Subtly highlighting our commitment to the Wedding segment (In India, sweets are an integral part of an auspicious event like one's wedding) • And of course, the overall goal included giving a platform to their Halwai
The Idea
Marketing history will tell you that authentic & real motivational/inspirational content is known to be an attention winner. Moreover, it also has a high recall value. Keeping this in mind, they decided to hunt for branded content that would create a strong emotional connect with their audience on social media. To keep it real & authentic, they decided to look for content within their organisation instead of otherwise. Thus, they started interviewing all their employees. On screening several stories, they came across a Halwai (Indian confectioner) & when the bits & pieces of his experience were weaved together, it formed a strong motivational story. Additionally, a story of this nature had not been told by any hotel in India. In a very subtle manner, the story revealed their focus on weddings.
The Execution
As mentioned in their previous section, they decided to create a film on their Halwai after screening several employees. Halwai Raghvendra's story was created using bits & pieces of his spoken words. Way before the filming of his story they would have regular chats with him, almost every other day. Every new chat brought about a new insight. On weaving his words together, they were delighted to see the right kind of motivation arising from the story. They wanted Halwai Raghvendra to stay confident while facing the camera and so, they organised several rehearsals. During these rehearsals they understood that their audience (from diverse regions of India, may not understand the advanced Kanpuri Hindi spoken by Halwai Raghvendra). This insight made them simplify the language (and they requested Halwai Raghvendra to do so). To keep it even more universal, they added brighter-than-usual English subtitles. Keeping the Indian audience in mind, they knew the film needed a lot of drool-worthy Indian sweets (mithais) as B-roll shots and so, every mithai was meticulously planned & shot. The biggest challenge was in the edit room. The progression, the shots to be deleted etc. The aim was to keep it intriguing right until the end (it is challenging to expect users to watch an over 4-min long branded film on social media). Although the story progression may seem to be straight, a closer look and one may understand it has been made to look that way. Scenes of over 6 mins have been deleted to ensure a tight storytelling. More importantly, the conflict of his story was brought right in the beginning with everyone opposing his dream. The use of a non-ethnic soundtrack was deliberate as they didn't want to create typical perceptions in the beginning itself. The soundtrack also added a very new and indie feel to the video. The film was coloured in such a way that it retains its indie feel (colour grading).
The Result 
•Over 28 million impressions from the video alone (no media spends)
•With zero media spends, the film garnered over 5.6 million views & is one of Indian hospitality's most viral films till date (considering the brand had only 36K fans at the time of release, the film is truly viral in every sense)
•Organic reach of over12.1 million
•Halwai Raghvendra was invited to speak at a TEDx event. His talk is now on the official TEDx YouTube channel – a channel with over 11 million subscribers
•50% increase in Facebook fans
•Several news portals created a story around their Halwai (heaps of PR)
•Guests flew in from across the country to visit Halwai Raghvendra
•A Halwai themed brunch attracted fans from across the country resulting in a sold-out brunch
•The film helped showcase Marriott's core values & their focus on weddings which resulted in a heap of positive sentiments for the brand (going by the comments section people cried, felt elated, motivated/inspired etc.)
•Several Facebook pages re-posted the film and thus extended the reach
•The ROI was above expectations since the overall cost was less than 1000USD
To view the campaign video: https://www.facebook.com/CourtyardbyMarriottMumbai/videos/1470321583083766/
If you, too, have executed exemplary campaigns in the last year, go ahead and submit your nominations for the Industry Awards. Visit our Events section for details on our upcoming Awards and Conferences.
https://www.inkspell.co.in/events/
Let's Connect!